Michigan Celebrates Small Business has announced the 2020 Small Business Award Winners. Out of 575 nominations, Morgan Composting, the home of DAIRY DOO, was named one of the Top 50 Companies to Watch.
"We were very excited to even be nominated, but to walk away named a top company to watch- that feels great," says Brad Morgan, President and CEO of Morgan Composting. "I started this business over 20 years ago and it was a gamble. To see where we are today in terms of how much we've been able to help farmers and homeowners, how much soil health we are able to improve in our great state, and how much we are able to impact recycling by reusing waste products- I just couldn't be more proud of how far we've come and what we've accomplished."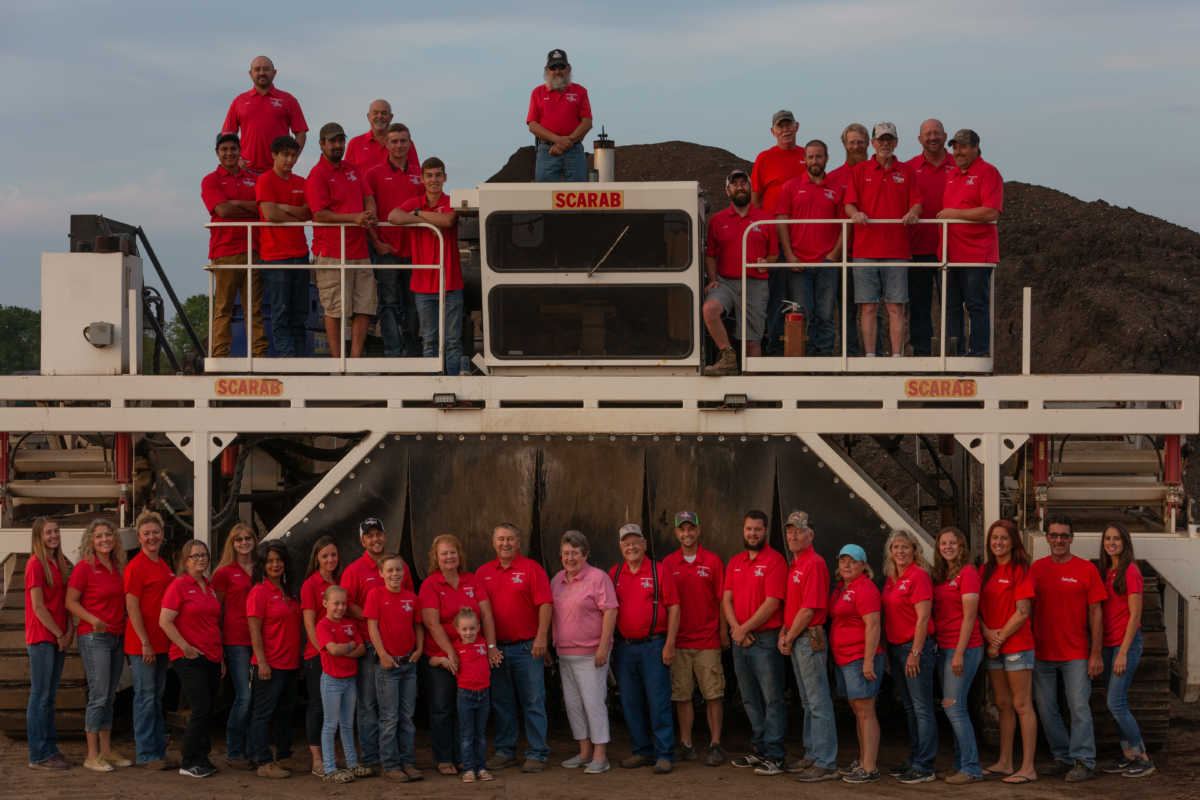 Morgan Composting is a family business that was started in 1996, by Brad Morgan and his father Dale. The Morgan's began composting as a solution to a manure problem on their 200-head dairy operation. Now the cows have been sold and a composting operation remains. This operation is the DAIRY DOO line of products- soil amendments that can heal the overworked soils of Michigan with the use of composted manures, organic matter, and science.
Today this family business includes three of Brad's children and 40 additional employees, a headquarters in Sears, five compost facilities, a warehouse and bagging operation in Marion, and a product line that includes organic compost, organic potting soils, organic fertilizers, sustainable liquid plant food, and a custom compost blend operation. For each of the past five years, DAIRY DOO has been used on over 250,000 acres of farmland in Michigan and is starting to break out into other states as well.
Morgan Composting is also a player in the recycling world. In order to create their DAIRY DOO line, they use waste products, turning items that may have been headed to a landfill into designer compost blends. In the past five years alone they used 17,131 tons of damaged drywall board, 6,500 tons of yard waste, 60 tons of shredded paper, 1,819 tons of food waste, 283,735 tons of cow manure, 233,524 tons of chicken manure, 10,479 tons of wood ash, and 210 tons of cardboard.
Over 20 years after it began, Morgan Composting still strives to be a driving force in agribusiness that promotes sustainable practices through economical and healthy soil products. This spring they started their own granulator system at the Marion Warehouse in order to start manufacturing new products for their line. They are also currently adding on to the Sears site with a new building supported in part by the Recycling Market Development Grant Program through the Michigan Department of Environment, Great Lakes, and Energy (EGLE).
Normally announced in the spring, Michigan Celebrates Small Business awards and events were pushed later this year due to Covid-19 restrictions. The 16th Annual Michigan Celebrates Small Business awards gala will still be held, though it has been transformed into a virtual event for 2020. Michigan's 50 Companies to Watch will be celebrated during the virtual gala on Tuesday, July 28. For more information about MCSB please visit their website at michigancelebrates.org. The full list of winners can be found here.